MicroShield 360 Applications
System4 of Houston is an authorized MicroShield 360 dealer. MicroShield 360 is the premier antimicrobial coating system on the market today. The system is professionally applied and protects treated surfaces from bacteria, algae, fungi, and other harmful microbes 24/7 BETWEEN traditional cleaning and disinfection methods. MicroShield 360 helps to promote a healthy and safe working environment for employees and guests.


The Problem
When smelly odors and harmful mold and bacteria wreak havoc on your building, it's imperative to find a permanent solution to the problem, not just a temporary fix or cover-up only to return again.

The Solution
System4 is certified to utilize the exclusive MicroShield 360 system that goes hand in hand with your current cleaning regimen to get rid of odors, prevent mold growth, and reduce bacteria.

The Difference
Unlike traditional cleaning, the MicroShield 360 coating system works 24/7 to protect your facility from unwanted odors and completely eliminate mold and bacteria - saving you time and money!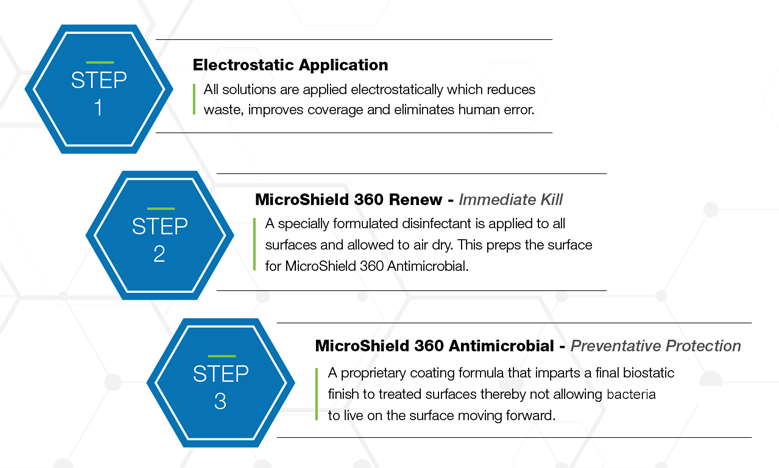 ---
Call for a FREE Quote
---