Religious Facility Cleaning
Churches, Mosques, Temples, Synagogues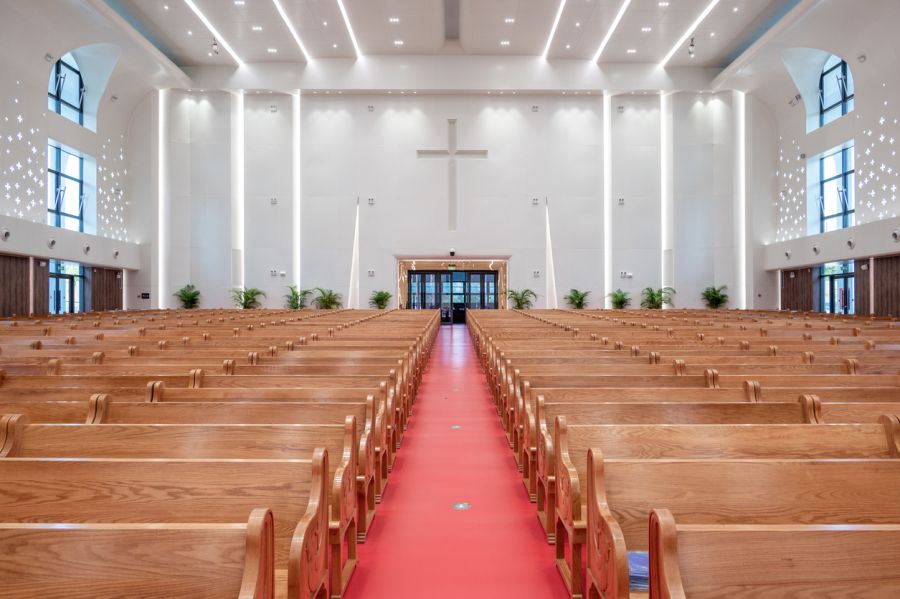 Religious establishments are sacred places. Keeping them clean, healthy, and safe is imperative for those visiting, worshiping, and working. At System4 of Houston, we offer comprehensive cleaning services for churches, mosques, temples, synagogues, and other religious facilities that include cleaning and sanitizing all areas of your facility. Our team of experienced and certified cleaning professionals will ensure that your facility is kept clean and safe for all who visit.
---
Call for a FREE Quote
---
The Importance of High-Quality Cleaning for Religious Establishments
Places of worship are where people go to find spiritual renewal, and as such, they must be kept clean and well-maintained to ensure a safe and comfortable environment for visitors. High-quality cleaning services are essential to maintain the cleanliness and orderliness of churches and other religious facilities. Quality cleaning services can help to keep the facility free of dirt, dust, and other contaminants, as well as help to maintain a pleasant atmosphere. Quality cleaning can help to protect the facility from potential health hazards and other risks. By keeping churches and synagogues clean and well-maintained, religious facilities can provide a safe and comfortable environment for visitors and staff alike.
Our Cleaning Services Include:
Vacuuming and mopping all floors
Dusting and polishing all surfaces
Sanitizing and disinfecting all areas
Cleaning and sanitizing of bathrooms and kitchen areas
Cleaning of windows, walls, and furniture
Cleaning and disinfecting of all religious artifacts and furnishings
Cleaning of all carpets and rugs
Removal of all trash
Polishing of all hard surfaces
Cleaning and sanitizing all religious items
Cleaning and sanitizing all pews, chairs, and benches
Cleaning and sanitizing all religious books
Why Choose System4 of Houston?
We understand that religious facilities are a place of worship and respect and we take great care to ensure that all areas of your facility are kept clean and safe. Our team of certified cleaners will ensure that your facility is kept clean and free of dust and dirt. What's more, we also offer additional services such as post-event cleaning, deep cleaning, specialty cleaning services for church events, and more.
System4 of Houston Cleans a Variety of Religious Facilities, Including:
Churches
Synagogues
Temples
Mosques
Church Offices
---
Free Estimates on Facility Service Solutions
---